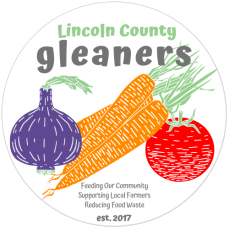 Lincoln County Gleaners
Mission - Support local farmers and reduce food waste while feeding our community.
We accomplish that by gleaning.
Gleaning is the act of collecting leftover food from farmer's fields after they have been commercially harvested. This surplus food is collected by volunteers and distributed into our community through "sharing tables", preschool s, YMCA and other locations throughout Lincoln County.
Recognizing the need for increased access to fresh local produce in Lincoln County combined with the wish to reduce food waste, The Lincoln County Gleaners formed in 2017. The first year 5,894 pounds of beautiful produce was rescued and more recently we have tipped the scales with over 10,000 pounds in 2019. This food might otherwise have been tilled back into the earth or composted. Instead it provided nutrition for our local families at no cost!
Families can pick up the free food at their convenience. To find gleaned food in your area, visit the Lincoln County Gleaners Facebook page.
FARM HEROES
We could not do our work without our farmers and home gardeners, that donate their goods, plant a row for us, and allow us to come onto their property and harvest their fields. We are forever grateful for these partnerships.
We are continually looking to add farms and gardens to our gleaning family. If you or someone you know would like to donate, we are happy to work together to schedule a pick-up or coordinate gleaning efforts in their fields.
If you have abundant produce already harvested and in need of a destination please call us at 207-563-1330 or email lincolncountygleanersme@gmail.com to set up a pick up or delivery.
Contributing Farms Include: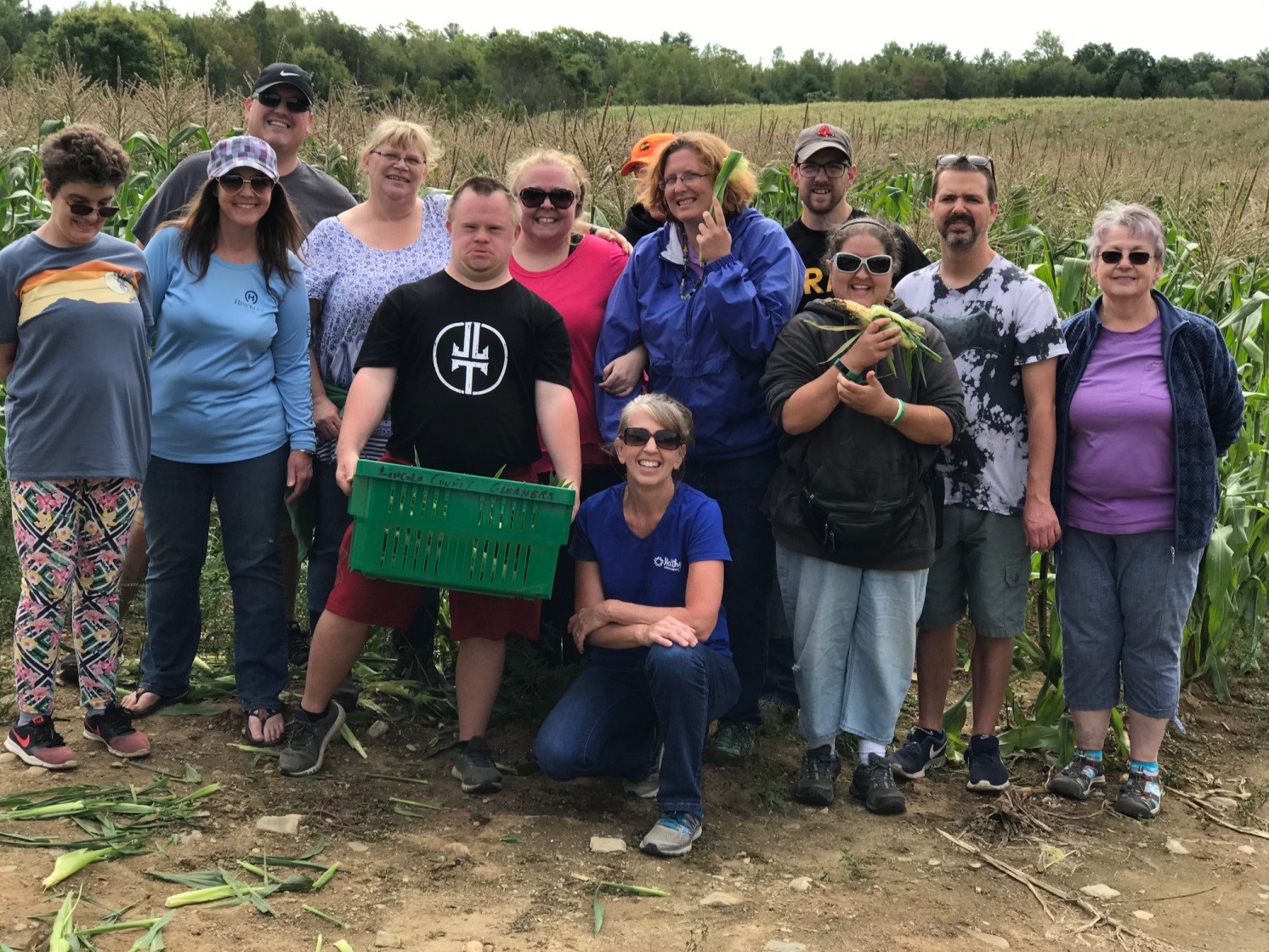 Volunteer Power
Volunteers are also vital in our work, would you like to volunteer? We have many things to do from delivering, harvesting, planting, and administrative!
Gleaning is a fun, family-friendly, or group activity and a great way to spend time outside in Maine. We enjoy hosting groups, families and individuals. Call us at 207-563-1330 or email singraham@mcd.org to request more information about volunteering.