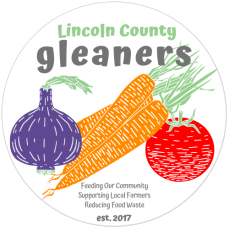 Lincoln County Gleaners
Mission - Support local farmers and reduce food waste while feeding our community. We accomplish that by gleaning.
Gleaning is the act of collecting leftover food from farmer's fields after they have been commercially harvested. This surplus food is collected by volunteers and distributed into our community through "sharing tables", preschools, YMCA's and many other locations throughout Lincoln County.
The Lincoln County Gleaners had their first official glean in 2017 at the Morning Dew Farm in Newcastle, and during their inaugural year were able to distribute 1,500 pounds of produce. They have since grown into a much larger group, with dedicated volunteers on both the gleaning and food distribution side. The Lincoln County Gleaners supply food for six share tables across Lincoln County in the winter, and 13 share tables in the summer, with many pop-up food distribution events in-between. In 2022, volunteers alongside Healthy Lincoln County staff gleaned and distributed over 25,000 pounds of produce to food pantries, share tables, and schools in the area. The gleaning program is housed at Healthy Lincoln County (HLC), and managed by HLC employees Jess Breithaupt and Larissa Hannan.
FARM HEROES
We could not do our work without our farmers and home gardeners, that donate their goods, plant a row for us, and allow us to come onto their property and harvest their fields. We are forever grateful for these partnerships.
We are continually looking to add farms and gardens to our gleaning family. If you or someone you know would like to donate, we are happy to work together to schedule a pick-up or coordinate gleaning efforts in their fields.
If you have abundant produce already harvested and in need of a destination please call us at 207-350-0536 or email jbreithaupt@healthylincolncounty.org to set up a pick up or delivery.
Contributing Farms Include:
Wanderwood Farm
Biscay Orchards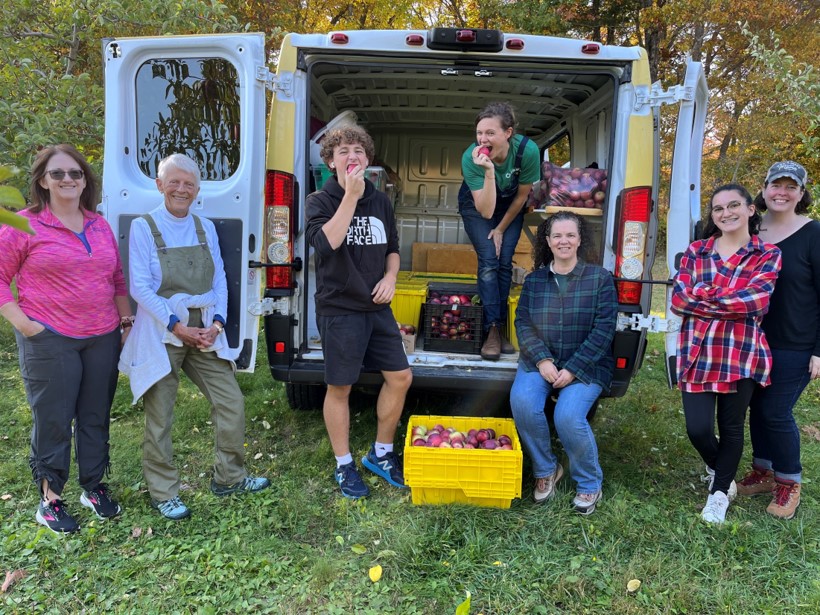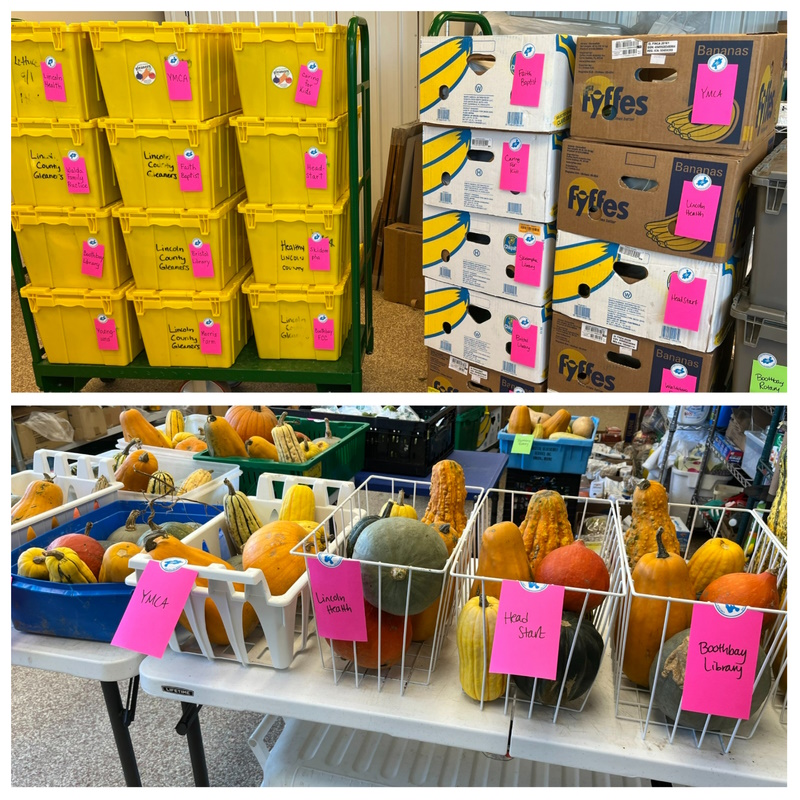 Volunteer Power
Volunteers are also vital in our work, would you like to volunteer? We have many things to do from delivering, harvesting, planting, and administrative tasks!
Gleaning is a fun, family-friendly, or group activity and a great way to spend time outside in Maine. We enjoy hosting groups, families and individuals. Call us at 207-350-0536 or email jbreithaupt@healthylincolncounty.org to request more information about volunteering.