May 29, 2023
Bringing Food Home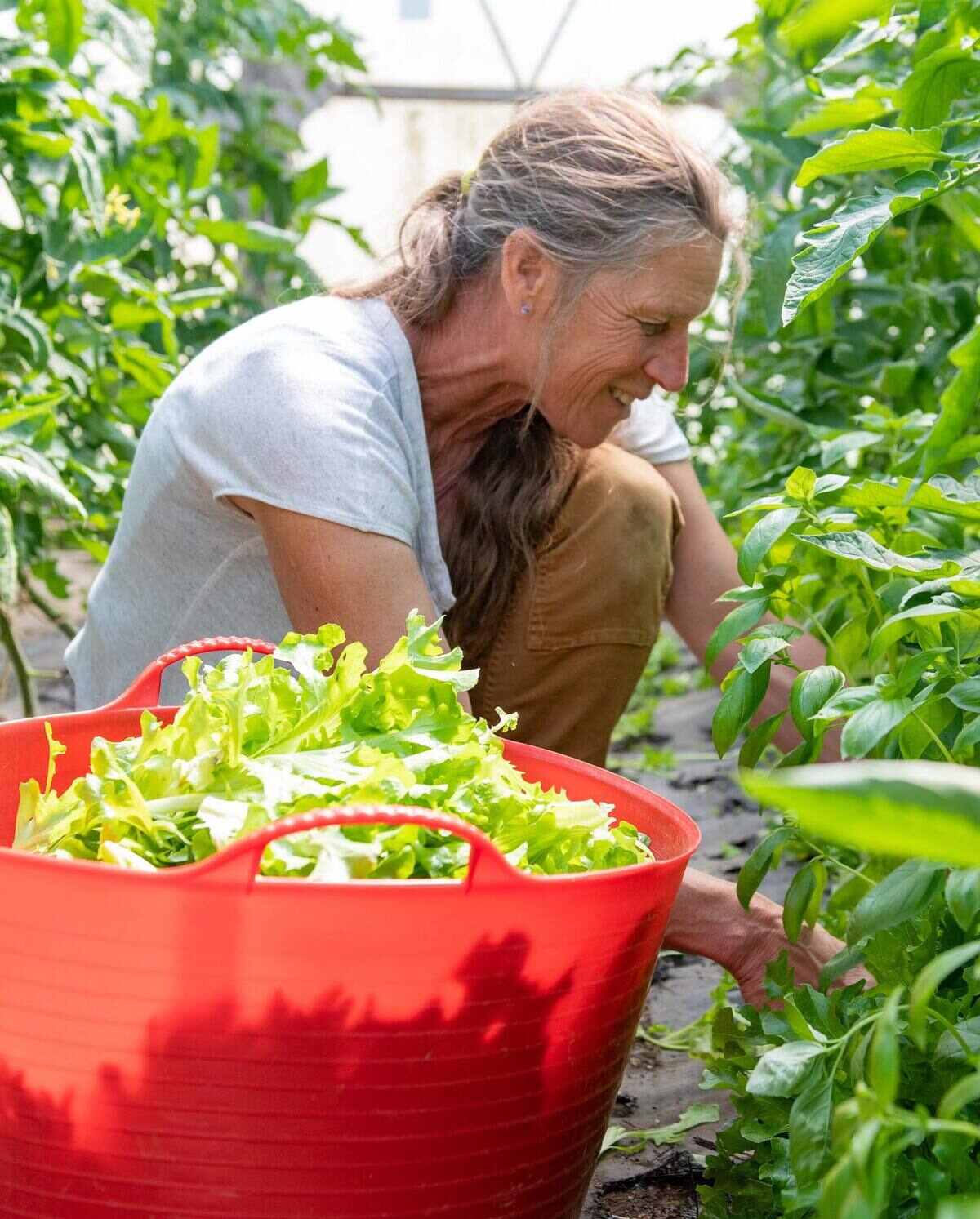 The Famer's Market is Open! By Jess Breithaupt

It is hard to believe that we had a frost warning a mere two weeks ago. Judging by the fragrant lilacs and tremendous tree blossoms, you'd think we had temperatures in the seventies for over a month. Luckily, our local farmers were prepared for those temperature swings, and have a lot of fresh spring produce to share with you.

This week I'm focusing on our local Farmer's Markets. There are quite a few across Lincoln County, and I want to make sure you know where they're located and what to bring. We'll keep things alphabetical by starting with the Boothbay Farmer's Market.

Located at 1 Common Drive in Boothbay, you can't miss this market on the large green space as you approach the rotary. Open every Thursday from nine to noon, they feature farms with organic produce, locally raised meats, cheese, bread, mead, and much more. You'll also be treated to live music performances throughout the summer. Visit boothbayfarmersmarket.me for more information.

Next up is the Damariscotta Farmer's Market, located at 3 Roundtop Lane, on the green space in front of Coastal Rivers Conservation. Open every Friday from nine to noon, they too feature organic produce, locally raised meats, baked goods, bread, and there are new vendors in the 2023 lineup. Visit damariscottafarmersmarket.org for more information.

In Somerville, the Pumpkin Vine Family Farm hosts a market every Sunday from 11am-3pm at 217 Hewett Road. You'll see the sign for the market at the beginning of Hewett Road, and the market is 1 mile down the well-maintained dirt road. Tables this year feature hand dyed and spun fiber, local veggies, mushrooms, meats & eggs, goat milk, smoothies, cheeses, and more. Visit pumpkinvinefamilyfarm.com for more information.

The Waldoboro Farmer's Market has moved to a new location this year. You can find vendors on the green at the town office, located at 1600 Atlantic Highway, from 12-3pm every Sunday. In addition to the expected lineup of organic produce, locally raised meats, and cheeses, you'll also find baked goods from new vendors. Find and follow them on Facebook.

Our market lineup ends with the Wiscasset Farmer's Market, open every Friday from nine to noon, at the Wiscasset town office at 51 Bath road. Eggs, meats, cheeses, seedlings, and much more can be found at this market. Visit wiscassetfarmersmarket.com for more information.

Most vendors accept credit cards, but it's a good idea to have cash on hand when visiting these markets. Bring your own reusable bags if you can, to help reduce waste. Enjoy the market season; it is over in the blink of an eye! If you have any questions about local markets and accessibility, please reach out to me at jbreithaupt@healthylincolncounty.org.