May 15, 2023
Bringing Food Home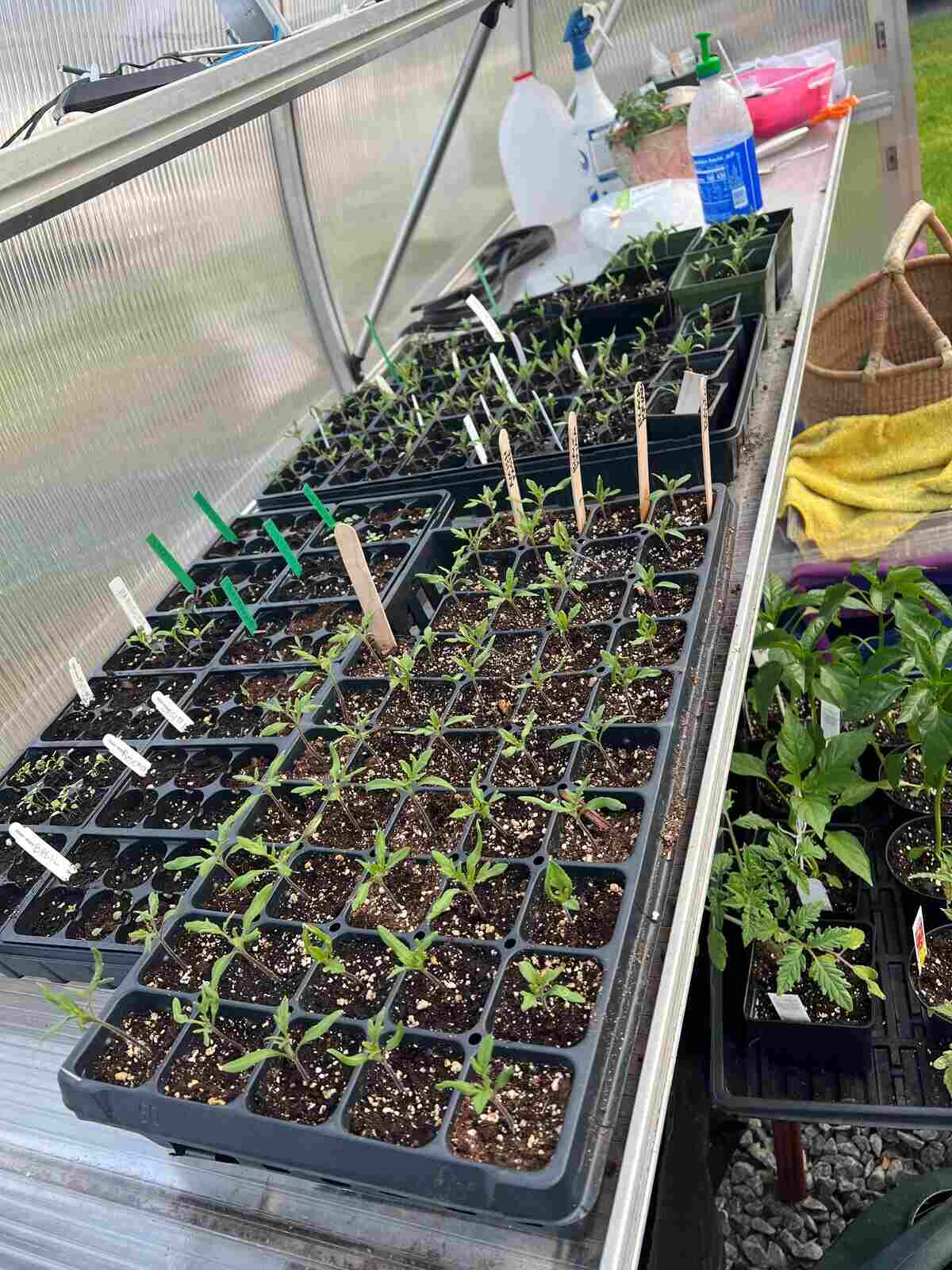 Free Seedlings and Seeds! by Jess Breithaupt

Are you interested in gardening this summer, but lack the resources to purchase seeds and seedlings? At Healthy Lincoln County, we have a program called Grow-A-Row for Hunger, where we offer free seeds, starts, and other materials for folks willing to grow an extra plant for our programs. You don't need to grow an entire row, as the name implies. We would be more than happy if you grew an extra plant, and only donated once during the growing season.

For us, it is more about encouraging people to garden and work in the soil, trying something new and reaping the benefits, both expected and unexpected, of growing your own food. Something magical happens when you plant a seed and tend to it during the growing season. The ritual of checking the soil, watering the plant, and watching the growth can be very healing. For families, this can be a togetherness activity, one that brings everyone together, even if only for a few minutes a day.

We are fortunate that our community partners support our food programs. For instance, we have received donations of seeds from our partners at Renys, seedlings and soil from the UMaine Cooperative Extension, and containers from many volunteers. In fact, we have several tomato seedlings we hope to hand out to interested growers next week. We also have seeds for every type of vegetable variety imaginable, all completely free for folks interested in growing with us.

Anyone can sign up to be a part of this. You are not expected to donate every week; in fact, we will gladly accept one-time donations. We encourage new growers to sign up and see whether their thumb is green. We have garden guides for new growers, and a network of folks all too willing to share their gardening tips and tricks.

Donating food to our Grow-A-Row program is simple; you can leave it in a cooler at our Damariscotta location, or you can stop into the Community Food Hub during certain hours each week and hand it over to a volunteer. If you have a lot of food, we will even offer to pick it up from you directly, and maybe even harvest it!

To get started, please email our lead volunteer for this project, Debbie, at: growarow2023@gmail.com, or via phone at 207-380-0526. She will let you know what types of seeds and seedlings we have available and will direct you on where to go to pick them up. There is nothing to lose except for a little bit of time spent in the garden!