February 15, 2023
Amy's First Project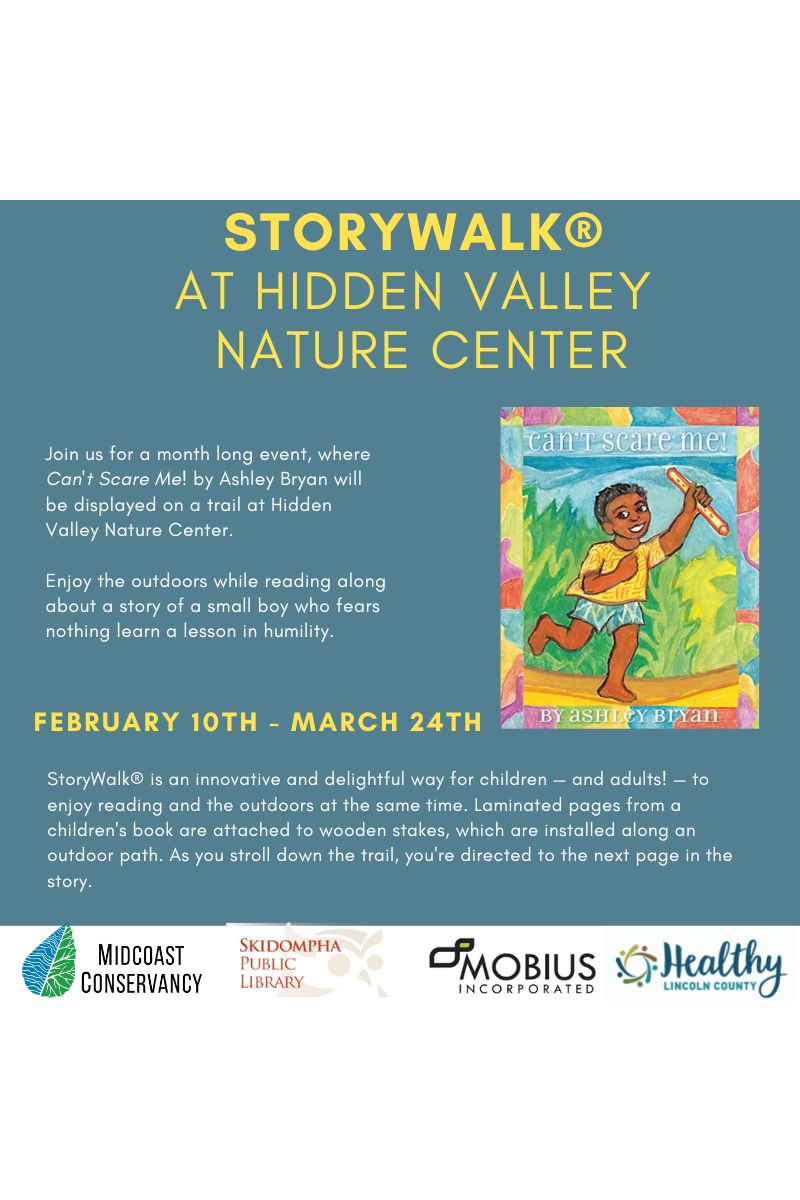 StoryWalk Returns to Lincoln County!

Did you feel that last week? A 50 degree day in the middle of February after a harsh cold snap can make you feel a little cabin feverish. I know I have lately, but with the weather slowly getting warmer I can feel the sun at the end of the cold dark tunnel that is a Maine winter. Spring will be coming, but what will you do in the meantime to get out of the house and getting some fresh air?

Last week, Will and I at Healthy Lincoln County have set up a new StoryWalk at Hidden Valley Nature Center in Damariscotta to give families a low cost activity during these dreary months to enjoy the woods and fresh air. StoryWalk was developed in Montpelier, VT, to bring together reading and taking a walk outside. We take apart a book (which feels so wrong!) and laminate the pages. Then along the trail at Hidden Valley Nature Center we posted the pages inside built and donated boxes from Mobius Inc., to keep the pages easy to read and protected from the weather.

This month's book, "Can't Scare Me!" By Ashley Bryan, a Maine artist and author, tells the story of a fearless, musical young boy who does not heed his grandmother's sage advice. This gets him into trouble, and we learn the value of a little healthy fear. This book is colorfully illustrated, and as pages are read out loud it brings a new life to the woods as you walk and read.

For information about the trail conditions at Hidden Valley Nature Center go to https://www.midcoastconservancy.org/hvnc-trails.

"Can't Scare Me!" will be at Hidden Valley Nature Center through March 24th and will be switched out with another book. After enjoying this month's book, be on the lookout for the next one and other locations that we are looking to partner with to bring more variety!